Latest release:
Galactica Electronica


Quote by Jean Houston
Next is now, world music as the single most potent force in the culture of fusion ... World music-makers are like shamans, carrying us on magic carpets of riffs and melodies through states of consciousness that spin us out of time to lands not yet invented but glimpsed on the aural horizon ... And so we see that music brings us, in the jumping of our cells, from what is past to what is trying to become the future. lt expresses and fulfills our need to hear the spirit in the dark.
(Jean Houston in Jump Time, Sentient Publ. 2004)
Best Music Compilation CDs - Each a piece of art
World-Beat Groove and Relaxing Music
Music Mosaic, an independent Australian label, encourages all cultures and nations to live together respectfully on our planet Earth. You will hear multicultural musical expressions from diverse countries, yet the sounds flow together in harmony... like a beautiful mosaic! Our music compilations feature exceptional songs on specific themes from international artists.
Getting on the dance floor, jammin' with the birds! An Australian fusion of ambient birds and world-beat mixes... Guess what is what among the chatter, twitter, trill, Hoot, drone, rumble, chirp, cluck, shriek, growl, hum, pulse, buzz… What a mingle!


Click here to BUY the CD Didgeridoo Birds Dance
More info

Use the controls to listen to each track or to all of them continuously.

Click

buy

(on the right under the cover) to download the album or any track(s) in 320k MP3, FLAC, or just about any other format you could possibly desire.



Or, download Didgeridoo Birds Dance from iTunes




We also offer RINGTONES - Mood Music On Tap
With ringtones sent to your phone at the click of a mouse, it's never been easier to download unique music and sound effects for your personal taste. Imagine actually enjoying hearing your phone ring! Then you will always know when a phone call is for you! Click here for more info!

Recent music compilations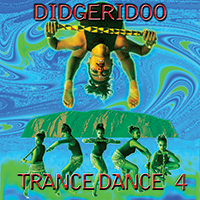 Driving World-Beat Ethno-Fusion
Transcending space is a wild place within eternity… no time, no past.. a wormhole to the future where Mind is but a Dream Dancing Spirit. - The didgeridoo is a special instrument: only a drone can be played but an infinity of sounds is created by circular breathing, singing, rhythmic patterns and imitating animals. Mixed with worldbeat arrangements, here is a fiery trance dance!
Drumming music - Fast & Furious
Ready, set, letting go with upbeat natural trances from different cultures. A smorgasbord of percussion instruments and remixes to keep the blood pumping while dancing with abundance!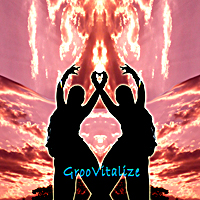 Groove music - relaxing dances to trance by
Relax, renew, rejuvenate with energizing downtempo, danceable offbeat rhythms to drift away. Outstanding global international artists mix a contemporary pleasurable flow with unconventional sounds for a trance dream voyage - Feet on the ground and touch the sky.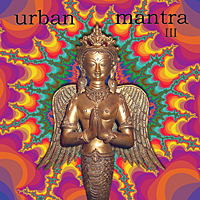 Ecstatic modern chants for the heart and soul
From joyous dance to silent bliss, one hour of down-to earth spiritual inspiration from international artists mixing ancient texts with contemporary sounds and beats. Tune in, sing along and elevate your soul!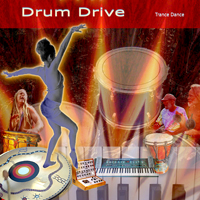 Percussion Worldbeat Fusion Music
Extra long play album to keep you going with drums, percussion, shakers, bells and whistles. These moving rhythms will get you lost in trance inducing bliss. Make some noise, bang on something! Destress, have fun, let your hair down, strut your stuff, drive yourself nuts, go bananas…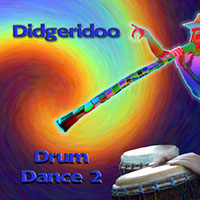 World-beat, Trance Dance, Drumming, Acid Jazz
A one hour dance party of unusual beats: didgeridoo ululations spiced with hot djembe, polyrhythmic percussion, drums and infectious grooves. Infused with contagious joy from a variety of culture, this is a must hear-and must move-to.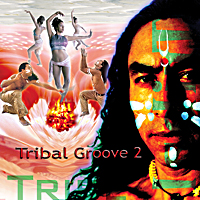 World-Beat Music & Ethnic Fusion
Ancient-future calling from the wild… Primal rhythms meet heartfelt emotions in skilled mixes where the Global Tribe dance in our modern life. Hand drums, traditional instruments, percussion and worldbeat electronica with vocals from the four corners of the world. Great music to cruise, relax, trance, and wake up to the spirit of our dreams!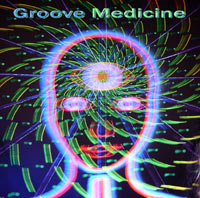 Groove music, a rhythmic dreamscape
Relax and dream awake on a healing cloud of colour, drums, vocals and groove music. Float in a rhythmic dreamscape of tribal inspiration to soothe and accompany you down a river of warm ambient mixes with. Compiled from well known and upcoming artists in the worldbeat genre, this album will call your consciousness through soft, potent, ancient melodies.
World-Beat Music & Ethnic Fusion
Tribal music of modern trance dance with a twist of the tribal world: The drums entrance past and present in an intoxicating party with ethnic influences, uplifting rituals and celebrations of Life - dub mixes of percussion, tribal voices, didgeridoo, with inspirations from Africa, North America, Egypt, India, Central Europe, Pakistan, Australia. - Dance till you drop!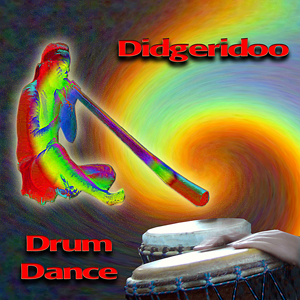 World-Beat, Tribal Fusion, Ambient Groove
Percussive instruments pulse in the didgeridoo's rhythmic breath of fire and scorched earth. Primal growls, ululations, voice calls and animal sounds manifest the Dream-dance mystery .Thrills of the tribes transmute into stirring tracks to let you let go, hang loose and trance out to the lost frontiers of the mind on these ambient world-beat didgeridoo drum dance mixes.
Eastern moods on ambient grooves by Ariel Kalma & friends
Elevating melodies and intricate rhythms are weaved by masterful Indian vocals, bamboo flutes, smooth saxophones, inspiring keyboards, and more.
The producer of the renowned Music Mosaic compilations, Ariel Kalma, is accompanied by friends from various countries to compose exquisite atmospheres for yoga, flowing dances, mellow driving and endless listening pleasure.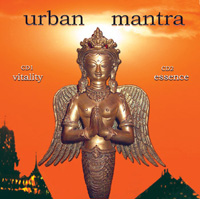 Ecstatic modern chants
2 hours of inspiring music! Prem Joshua, Deva Premal, Sacred Earth, Bhakta, Gabrielle Roth, Wah!, Dya Singh and other spiritual artists weave downtempo background with mantras to invigorate and inspire, to soothe the soul and lift the heart.
Excellent for yoga, relaxation and inner peace, or chant along for an uplifting spiritual vibration with universal messages of harmony.
World-Beat, Trance-Dance
Spellbinding didge rhythms from today's most gifted players and re-mixers in the tribal, trance-dance, world-fusion, groove and chill-out scene... Deep enigmatic tones blend with punchy percussion, haunting horns, smooth melodies and animal calls that stir the soul and move our feet to the wild mysteries of timeless Spirits. Didgeridoo Rocks!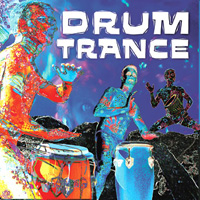 Driving World-Beat Ethno-Fusion
Globe trot non-stop from dance to trance in contempo percussive fusion mixes of ancient instruments, kaleidoscopic musical styles from Africa, New York's underground, Europe and the Middle East - A synergic ambience with scalding desert dunes, primeval forests, tribal rituals and mystical lands of the imagination.
Reviews
I have been enjoying the work from Music Mosaic for quite sometime now, their ability to showcase such a vast array of talent from around the globe so consistently is an accomplishment very few have managed to equal. If you haven't heard previous albums from the global movers and shakers 'Music Mosaic' then its time you get up to speed...it's one of the world finest labels.
Michelle Pirovich, Tranzfusion.net
Another pulsating world music beat CD from the very hip and positive spirit of Music Mosaic, whose label philosophy 'encourages all cultures and nations to live together respectfully on our planet Earth'. That it does! It's not the first time I've been privy to the wonder of Music Mosaic compilations, and I hope it's not the last.
Ben Ohmart about Lotus Groove, Music Dish